In today's competitive world, innovation is the only way forward Through this they gain a comparative advantage over the competition and can create solutions to various corporate and global challenges.
However, no matter how easy we speak of innovation on a theoretical level, practically is a different story.
Today's employees, mainly because of the heavy workload and the rapid changes, are too often absorbed by their daily activities. So, there is no emphasis on innovation, because de facto, in such an environment, it is almost impossible to focus on innovation. If organisations want to grow innovation from within, they need to implement a slightly different approach to their processes.
Since creating an innovation culture overnight is impossible, organisations should start looking into things that could assist them in this quest. Innovation spaces are a good place to start from somewhere.
Let's learn more about innovation spaces and how companies can create their own.
What Are the Innovation Spaces?
Before we look at what it takes to create an innovation space, we must first understand why we need it. The answer to this question will be given automatically once we know more about what innovation spaces are and what they do.
An innovation space can be any physical space with a suitable and dynamic environment that offers everything modern workers need to increase their creativity, especially on innovative projects.
Innovation spaces are usually found in universities but also in businesses. These take various forms such as fab labs, maker spaces, co-working spaces or living labs.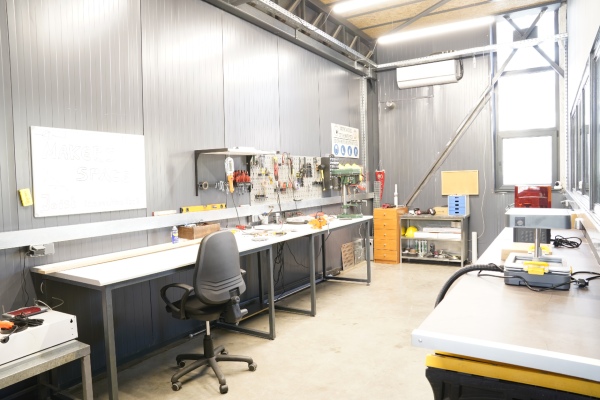 An innovation space is there to help businesses break away from the traditional daily routine of work. It's a space that inspires employees and engages them in conversations related to corporate transformation and change. Therefore, at the core of any innovation space are the people who belong to it.
By design, innovation spaces seek to promote the active exchange of ideas and provide the means to test new ones.
These are the main benefits that innovation spaces offer to organisations:
Access to users early in the creation and product design
Ties with industry
Support space for teaching and research
A multidisciplinary meeting point.
6 Things to Consider When Creating an Innovation Space
Innovation spaces are hard to come by, and organisations need them more than ever to come up with fresh ideas. Organisations that think they need that extra inspiration and creativity that an innovation space offers, but can't find one in their city, can try to create their own. It might not be as effective as a real innovation space, but it's the closest thing they could have.
These are some of the main things all innovation spaces should have:
1. Large Spaces That can Accommodate All teams
Choosing the right space is the first thing organisations should consider when thinking about creating their own innovation space.
For example, smaller groups can even fit in relatively small meeting rooms, while larger groups will need more space for everyone to feel comfortable.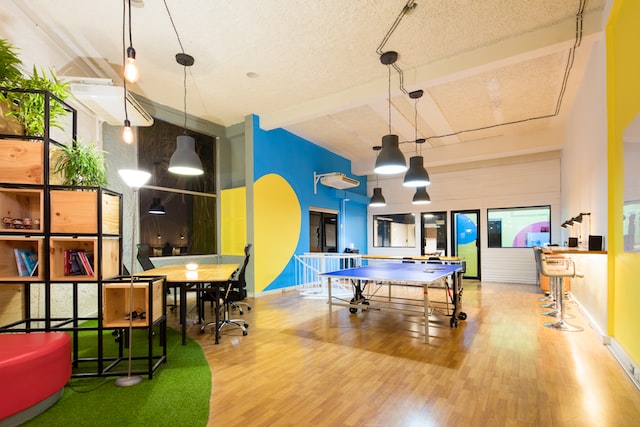 2. Enough and Easy to Move Furniture to Increase Productivity
Inspiration can come from anywhere at any time. There are spots or furniture that seem to work best for some people.
This is why innovation spaces worldwide make sure to equip their rooms with lots of different furniture, such as height-adjustable desks, rolling chairs, monitor arms, etc.
3. Cutting-edge technologies for better results
Technology is the foundation of every modern workplace. Likewise, an innovation space should be equipped with the technological solutions teams need to increase creativity, collaboration, and brainstorming.
Businesses should provide computers and tablets capable of carrying out all required tasks, fast internet connections, and whatever other digital tools are needed to keep productivity and creativity high.
Fortunately, digital transformation in the post-pandemic era has left businesses more prepared than ever to provide employees with the technological infrastructure and tools they need.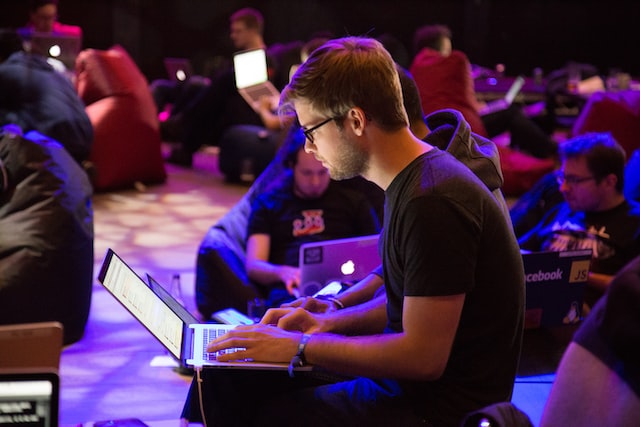 4. . Minimal Design to Reducing Distractions
Distractions are expected in a workplace, especially if it's an open space. Everyone is affected in one way or another by distractions at work, but, usually, everyone is responsible for figuring out how to function in such an environment.
But rather than leaving this in the hands of employees, businesses can do everything in their power to eliminate distractions.
What businesses can do is to create as minimal an innovation space as possible. So instead of thinking about what extra they could add to the space, they can start thinking about what else they could take away.
To create a minimal innovation space, the following can be applied:
Hire a cleaner to keep surfaces clean and free from clutter
Go paperless with the help of technology which is also good for the environment
Wireless connection where possible to avoid cables running through the space
Put storage solutions like cabinets, trolleys, and shelves to keep everything organised.
5 . Bright Colors in the Space to Energize Workers
An innovation space should be an exciting place that energises employees and motivates them to become more creative.
Research has shown that colour can set the tone in a room and that bright colours are ideal in a workplace. Bright shades increase productivity, creativity and employee happiness. In contrast, dark colours are tiring and create a subdued environment that is not conducive to inspiration.
Those who are hesitant to create a colourful innovation space can do something simpler. They can use bright colors only in certain places. Even so, the space will be sufficiently illuminated and offer its benefits.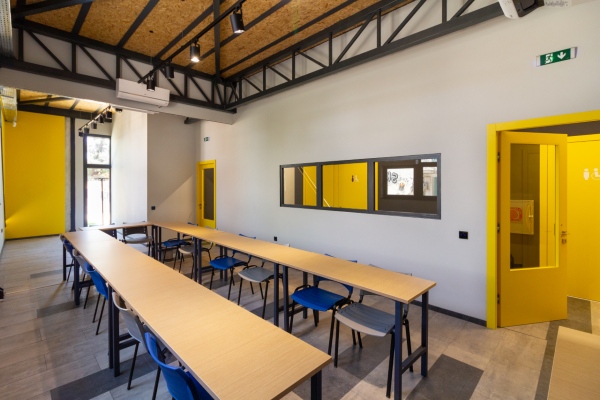 6. A Special Name to Stand Out
It is one thing to say "let's go to the meeting room" and another to say "let's go to the innovation corner" for example. An innovation space should be a separate environment from all the others and an imaginative name will make it stand out.
After all, innovation spaces are a place to get creative. When we give them special names, in addition to sounding better, they also serve as a cue for employees to get into a more creative frame of mind.
Conclusion
Innovation is never enough for the business world. Through it, they manage to become more competitive but also to provide solutions to both corporate and global challenges that exist.
But being truly innovative is a long process and not easy to achieve. That's why organisations must finally stop talking about it and get down to practice.
Such an act can be working from an innovation space that will make corporate life more creative and innovative.
For this reason, companies that find it difficult to find an innovation space for their teams to work in can consider creating their own space dedicated to innovation.
To create an innovation space you will need, among other things:
A sizeable room
Enough and easy to move furniture
State-of-the-art technologies
Minimal space design
Bright colours
A cool name
Having read this article, organisations should now know what innovation spaces are, how they can be used to increase creativity in their teams to make them more innovative, and how to build their own space that works.
JOIST – The Innovation Space for Everyone
Creating an innovation space requires a lot of effort, thought and expense, and the end result will not always be the best. The reason is that the core of an innovation space is the community that surrounds it, since it is based on interdisciplinarity and collaboration.
Therefore, organisations that create their own innovation spaces can only enjoy part of the benefits they offer.
If you want your corporate team to work in a true innovation space with a vibrant, interdisciplinary community driven by the philosophy of collaboration, consider the JOIST Innovation Park.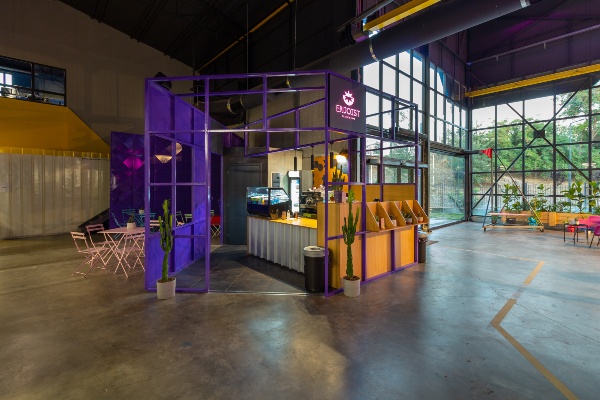 It has office spaces for freelancers, startups, and SMEs, a Makers Space to create solutions, and the ENJOIST! Café where teams can enjoy drinks and snacks during the day, the possibility of hosting events or conferences through which they can get in touch with other professionals, as well as Upskilling & Reskilling Programmes to keep their skills up to date with current market demands.
To get started or to learn more about the advantages of working at JOIST Innovation park, which is open for digital nomads, remote workers, and businesses of all types and sizes, visit JOISTPark.eu today.