JOIST announces its participation in the BEYOND expo from 29 September – 1 October at the premises of the Thessaloniki International Fair (TIF).
During the participation of the newly established JOIST Innovation Park at the BEYOND expo, it will promote its provided services to academic institutions, SMEs, startups, entrepreneurs, scientists, innovation enthusiasts and whoever is interested in developing new ideas, products, and services.
Visitors to Pavilion 15 – Stand B26 will have the opportunity to talk to JOIST executives about this new venture in the Greek region. They will also get to know its phygital ecosystem, the services and methods for innovation adoption it develops for individuals, organizations, and businesses and experience impressive VR experiences.
«Get Future Ready» the motto of BEYOND 2022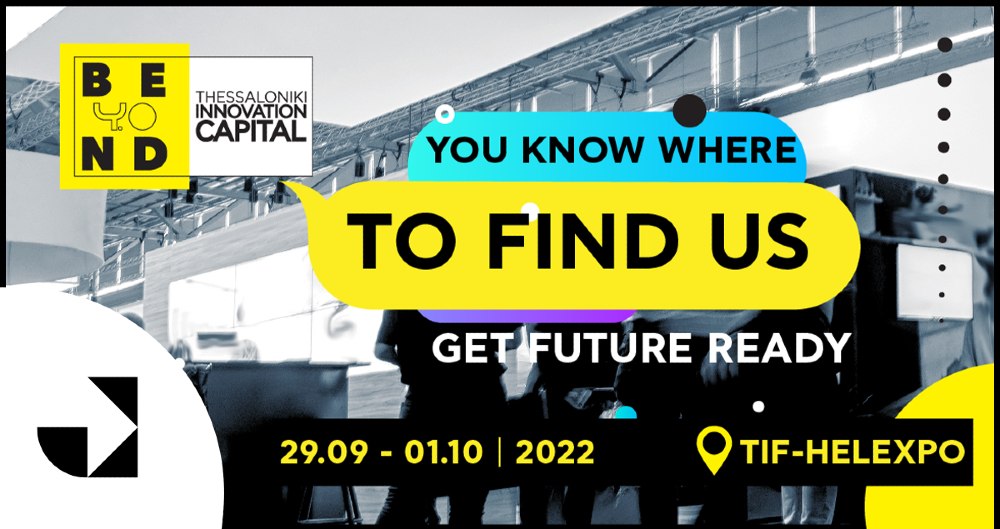 BEYOND is the ideal platform to connect with the world's leading technology and innovation companies. The most important thing is that you will be able to present your innovative products and services or make deals with other exhibitors or visitors from Greece and abroad.
The main theme of this year's BEYOND exhibition is "The Future of Artificial Intelligence (AI)". It will be supported by the presence of numerous high-tech companies, the speeches of important world-class speakers, company workshops, product and service presentations, and round tables for AI networking.
JOIST, we are thrilled about our participation in BEYOND, where we will have the opportunity to inform you about our offered services and products and everything that is coming.
Find more information about BEYOND on the official website of the exhibition.
See you there!