Co-working spaces have grown significantly in the last decade for various reasons. Some of the most important ones are the cost savings and the flexibility they offer at work.
Nowadays, one can find coworking spaces anywhere in the world, mainly in big cities and smaller ones, as they meet the needs of a wide range of professionals. Freelancers, digital nomads, small business owners and remote workers are just some of those who can benefit from this flexible way of working.
As for Greece, it has a vibrant community of coworking spaces that meet the needs of professionals, the many tourists or digital nomads who visit the country every year, especially during the summer months.
However, these coworking spaces are mainly concentrated in the capital, where almost half of the country's population lives. At the same time, Athens is also a top tourist destination as it has an international airport, a rich history, and offers easy access to the Aegean islands from the port of Piraeus.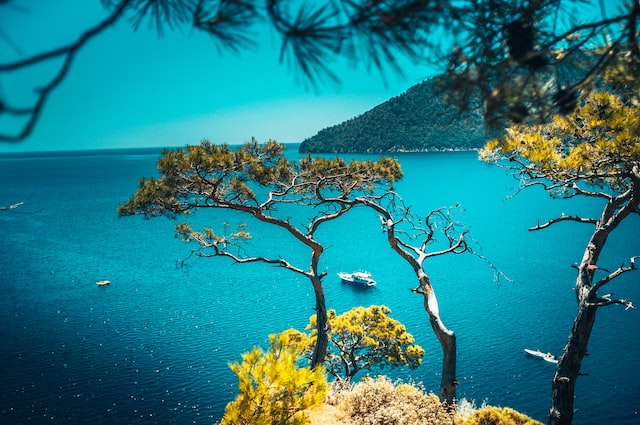 Although Athens rightfully monopolizes international business, tourism and cultural interest as one of the world's metropolises, Greece is much more than its capital.
The Greek periphery offers a high-quality tourist product and a good standard of living for its inhabitants. Moreover, in recent years, especially after the pandemic of remote work and digital nomadism, Greece has become a magnet for many professionals from all over the world.
The coworking spaces in Athens or the Greek periphery allow professionals from all over the world to live in Greece and work in areas suitably equipped to meet modern professional needs.
This article will show why Greece is an excellent workplace destination and why those looking for a coworking space should consider one outside Athens.
Why Greece is an Ideal Place to Work
Greece can be the ideal work destination, especially if you are looking for a place with a rich culture, beautiful beaches and a relatively low cost of living.
Greece has a long history and a vibrant culture, with many ancient monuments and museums to explore. The country also has many beautiful beaches and islands, making it a popular tourist destination.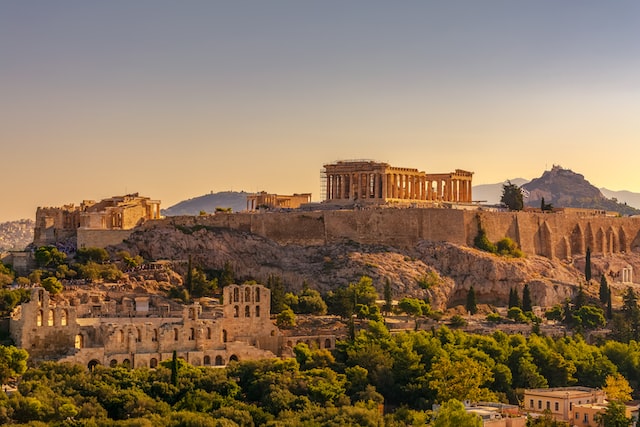 In terms of the cost of living, Greece is generally considered more affordable than many other European countries. However, costs can vary significantly depending on which part of the country you are in and the time of year. For example, costs may be higher in more touristic areas or during the peak tourist season.
Greece has a relatively well-developed infrastructure and is generally considered a safe and welcoming place for visitors. There are several co-working spaces and other resources available for remote workers, and the country has good internet connectivity.
4 Reasons to choose a coworking space outside of Athens
There are several possible reasons why a professional may choose to work in a co-working space outside of Athens:
Experience a different part of the country: Greece is a large and diverse country with many different regions and cities to explore. Working in a coworking space outside of Athens can be a good way to experience a different part of the country and get a feel for the local culture and lifestyle.
Enjoy a more relaxed pace of life: While Athens is a vibrant and exciting city, it can also be busy and fast-paced. Working in a coworking space away from the city of Athens can offer a more relaxed and cosy atmosphere, which can be particularly attractive for those who prefer a slower pace of life.
Be closer to nature: Working in a coworking space on the periphery gives you the opportunity to get closer to nature and take advantage of outdoor activities such as hiking, swimming and cycling.
To save money: Working in a co-working space outside of Athens may be more affordable.
Ultimately, whether working in a coworking space in the city of Athens or elsewhere in Greece is the right choice for a professional will depend on their personal preferences and needs. It's always a good idea to research and consider factors such as cost of living, internet connectivity, and the various amenities available in a destination.
Are you ready to increase your productivity and join a dynamic community of professionals? Come tour our coworking space today and see how our flexible packages, state-of-the-art amenities and dynamic community can support your success. Contact us to schedule a tour and discover how our coworking space can be the perfect place for you!