We now live in a more digital world than ever before, with millions of new online users every year. There are currently around 5.16 billion online users worldwide, which in 2022 alone increased by 98 million  (or 1.9%).  This is the digital context that businesses worldwide are being asked to operate in.
The interconnectivity of the internet allows companies to get in touch with more consumers to promote and sell their products and services.
This digitalisation frenzy, however, is not unjustified as it offers multiple benefits to all aspects of a business through the integration of digital technologies. This, after all, is the basic concept of digital transformation that has constantly been heard since the pandemic. 
Digital transformation is fuelled by technological innovations and can significantly improve business processes, increase efficiency and enhance the customer experience.
With its multiple benefits, it is no longer possible not to invest in digital transformation solutions. After all, for better or worse, it is a one-way street for businesses to remain competitive in the modern business world characterized by digitalization and sustainability. 
From understanding the current state of business to tracking the results of digitalisation, we will look for the key elements a successful digital transformation strategy should have.
Technological integration has the power to transform businesses and shape their future digitally. That's why we provide you with the knowledge and information you need to evolve technologically and not be left behind in the digital revolution. But before we delve into this, let's look at the current state of digital transformation and how it affects business decisions.
Understand the Current State of Your Business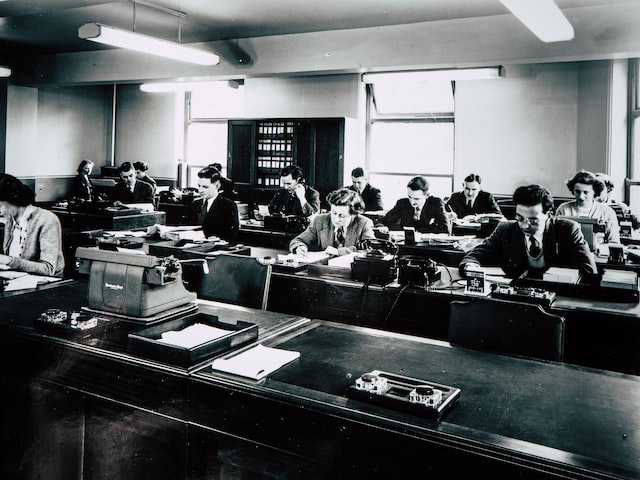 The digital transformation is a long journey. Every company that starts the processes for its digital transition  must assess the current state of its operations by analyzing its systems and processes.  This is essential to find the strengths and vulnerabilities that exist and to find any improvements. 
It is also important to examine the digital readiness of a company to adopt new technologies. This will provide a better understanding of the infrastructure and resources needed to drive the planned digital changes.  
By understanding the situation of businesses, an action plan can be created that is better adapted to their needs. This will provide a more focused, effective and efficient digital transformation strategy. 
Set your Goals and Priorities
Any digital transformation strategy must have clear and specific goals and objectives, but also define your aspirations. Before you start, knowing what your business wants to achieve through digitalisation is essential. Is it your customer service? To increase the efficiency of your employees? Or even to expand the business itself?
Once you've defined your goals, it's time to prioritize them, starting with the most important ones and those that align with your mission and values as a company. 
Prioritising your goals is vital as it allows you to focus on those most critical to your business. This will make digital transformation easier and more effective, increasing the chances that your strategy will deliver the desired results.
Evaluate your Resources and Capabilities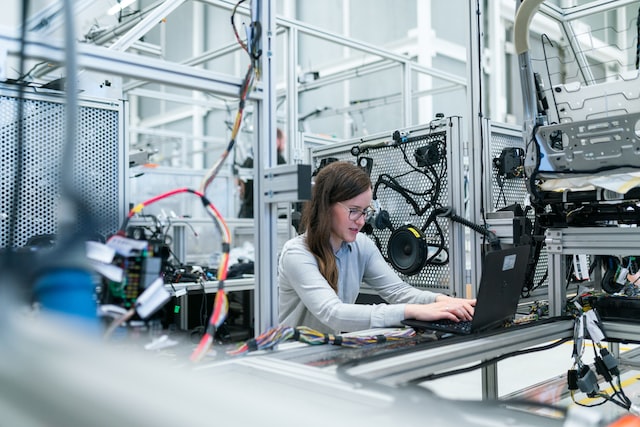 Before you start formulating your digital transformation strategy, it is advisable to assess its applicability regarding the resources and digital skills required.
Start by assessing your employees and determining whether you need to train or hire them. Then, proceed with the budget and workforce you need to operate and maintain the new technologies. Then, proceed with the budget and workforce you need to operate and maintain the new technologies and the unified communication systems you can incorporate.
However, it would be good to know that digital transformation has short-term and long-term costs. That's why their evaluation should be done simultaneously to ensure your strategy is scalable and sustainable.
By assessing your organisation's resources and skills, you can identify potential gaps. Knowing them allows you to redesign your strategy and make your digital transition smoother and more efficient.
Develop an Action Plan
Once you have defined your internal operations and their status, your objectives and the resources required, you can start planning the digitisation actions you will follow.
This action plan will outline what your business needs to do to achieve a digital future, aligning your goals, mission and vision.
However, you must ensure that the plan you set is not rigid. Instead, it should be flexible enough to allow for any adjustments that may be needed. Flexibility is essential in the digital environment as it is pretty volatile.
Having room for flexibility is a critical detail to consider in your digital strategy. Με αυτήν μπορείτε να προσαρμόζεστε καλύτερα στις μεταβαλλόμενες συνθήκες, τεχνολογίας, της αγοράς αλλά και των πελατών σας.
Involve the Stakeholders in the Digital Transformation Process
The success of any digital transition initiative requires all stakeholders to be involved in the process. First, it is crucial to involve your employees to understand the process to be followed and make it their own early on. After all, it is your employees who will be the ones who will use the new technologies that may arise.
First, it is crucial to involve your employees to understand the process to be followed and make it their own early on. After all, it is your employees who will be the ones who will use the new technologies that may arise. If you are interested in providing technology training to your employees, contact us for our available JOIST Training Programs or check out our upcoming JOIST events
In addition to your employees, you should also think about your customers. They may not be an organic part of your business but they are directly connected and interested. You can find critical opportunities to improve their customer experience by engaging them in digital transformation processes. Through feedback, you will better understand their experience and strengthen your strategy to serve them better.  
Finally, do not neglect your closest partners. With their network of partners, you can expand yours and have easier access to new technologies and expertise.
By doing all of the above at all stages of your digital transformation, you will develop a culture of innovation and collaboration and increase your chances of success and sustainability.
Implement your Digitalisation Strategy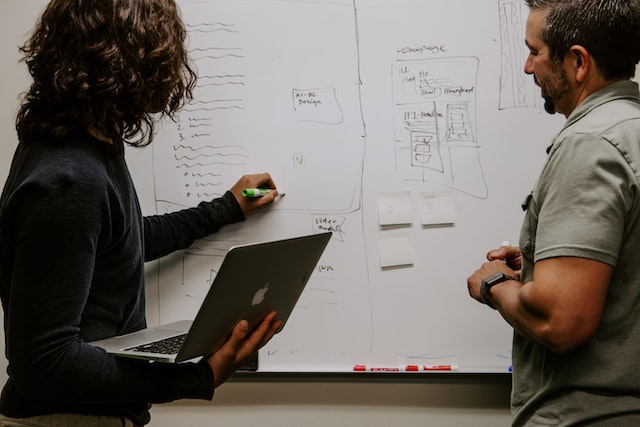 During the implementation phase, a business's new technologies and processes are developed. It is one of the most critical stages of the digital transformation strategy as, at this point, you need to create an appropriate, responsive plan that ensures that everything runs smoothly.
It would be best if you described step-by-step the development of the new technologies and processes you will implement, as well as the training and support of your employees. In addition, it is important to identify the potential challenges and risks and describe their possible solutions in detail.
With a good implementation plan, you will ensure the most effective transformation of your company and that your employees are adequately prepared to cope with the new requirements. Implementation is vital to get it right from the start to get the results you want.
Track and Measure the Results
Throughout your digital transformation, monitoring and recording its progress is essential. You can start with basic metrics such as customer satisfaction, how productive your employees are, or how much your revenue has increased.
By tracking valuable metrics, you can always know that your strategy is working and getting results. If your results are not what you expected, you can adjust your strategy accordingly.
Continuously monitoring and converting your metrics into actionable insights allows you to make decisions based on the data at your fingertips to get your digital transformation strategy back on track.
Evaluate and Improve your Digital Transformation Strategy
Evaluating and improving your digital transformation strategy should be an ongoing process. If done correctly, it can ensure your business is competitive and adaptable in an ever-changing digital world. Every company needs to keep up to date with new trends and innovations in their industry to improve  their strategy continuously.
If you need help staying up to date with the trends in your industry, you can join the JOIST Community. You'll be the first to learn about new trends and how they affect your business decisions.
Επιπλέον, κάθε εταιρεία θα πρέπει να λαμβάνει ανατροφοδότηση από τους υπαλλήλους της, τους πελάτες της και οποιονδήποτε άλλον συνδέεται άμεσα ή έμμεσα με την εταιρεία. So you can easily find, with data, the areas that need improvement. In general, however, it is good to be open to change to stay true to your business goals.
Continuously evaluating and optimising your operations and desired outcomes is essential to make the digital transformation you are planning work.
Conclusion
Digital transformation has become a critical element of any modern business strategy. Rapid technological changes are forcing companies to invest in digitalisation to remain agile, competitive, and increase innovation.
A well-designed and tailored digital transformation strategy can benefit you in many ways, such as increasing your productivity, customer experience, and profitability.
But to achieve all this, you need to appoint someone responsible for developing the right strategy for your digital transformation. Whoever it is, they will need to know some things in advance, such as the state of your company, your goals, your resources and capabilities, and everyone involved directly or indirectly.
Doing your research and gathering the above information will make your transformation more focused and more likely to succeed.
Ensure you stay abreast of new trends in your industry and never stop seeking feedback on your  processes. With technology, you can significantly improve your day-to-day operations to create more value for you and your customers. For something as valuable as your digital transformation, you must develop the perfect strategy and execute it well to achieve your goals.
Do you want to go digital for your business but don't know where to start? If you need help with any of the steps in developing a digital transformation strategy, please do not hesitate to contact JOIST Innovation Park. Our experienced partners or other members of the JOIST community can identify your needs and guide you to find the digital solutions you need.